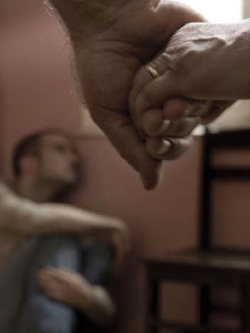 Someone I care about has a problem with alcohol and drugs.
How do I know if professional addiction treatment needed?
Ask yourself these questions:  
Do you worry about how much this person drinks or uses drugs? 
Has the person tried unsuccessfully to cut down on the use of alcohol or drugs?
Have you lied to cover up for the person?
Have you been hurt or embarrassed by the person's behavior?
Are you angry, confused or depressed because of the person's behavior?
Is the person experiencing financial or health problems because of drinking or using drugs?
Have you considered calling the police because you worried about or you feared the person?
If you are noticing problems in work, health, family, finances, relationships, social functioning, and legal issues, the person very likely has a serious problem with alcohol or drug addiction.  You may want to consider contacting a substance abuse professional, an Employee Assistance Program counselor, clergy person or physician to learn more about what you can do. 
Take a free online screening to find out.
Drug or Alcohol Treatment Resources for you
Call 800-257-7810 to speak with a Hazelden addiction counselor who can help answer questions about Hazelden's addiction treatment programs and centers. Representatives are available 24/7 to answer your call – and it's always confidential.
Find out what to do if you think addiction treatment is needed.